It Can't Happen Here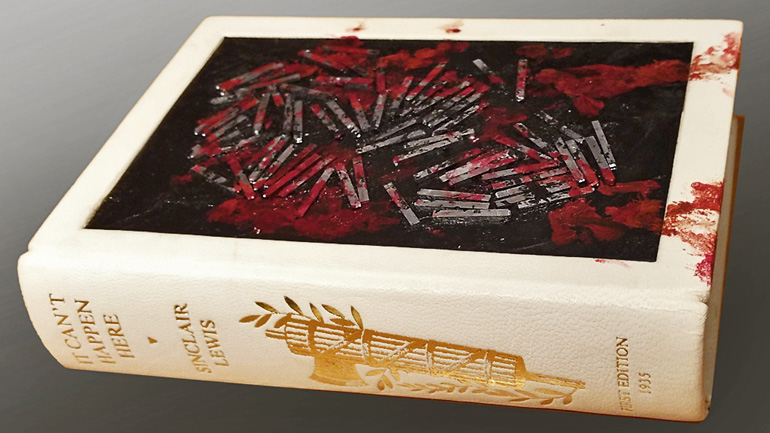 It Can't Happen Here by Sinclair Lewis
Binding by Minsky, 2017
Alum tawed goatskin, gold, 8-point type, acrylic paint, artist's blood, with Vermont Vigilance endpapers.
First Edition, Doubleday, Doran & Company. Garden City, New York, 1935.
8⅛" x 5¾" x 1⅞"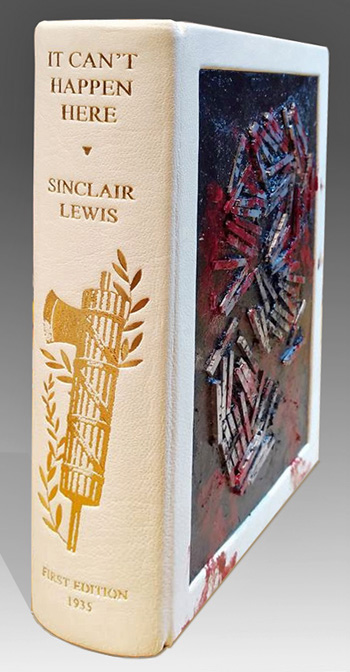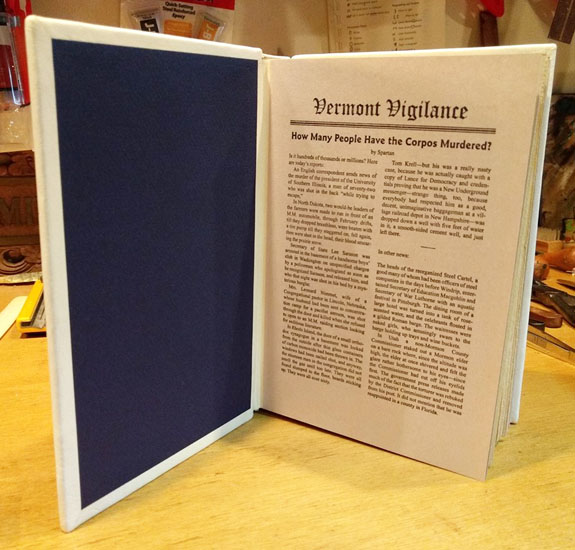 Vermont Vigilance endpapers.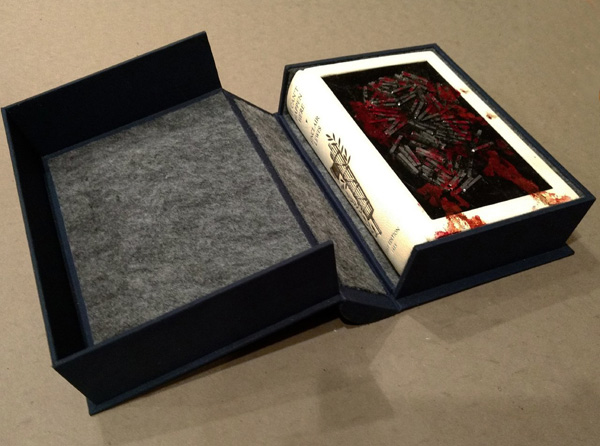 Drop-back box.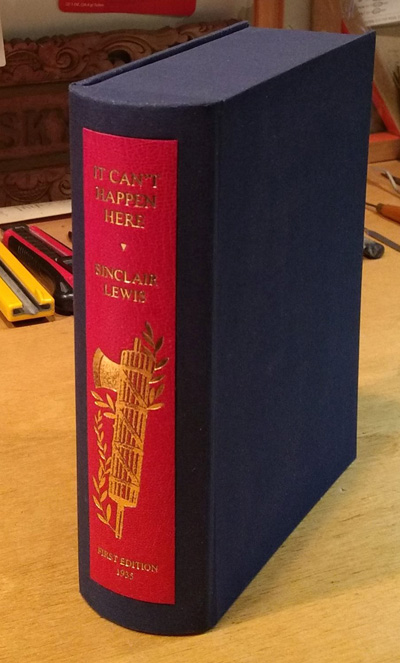 The above work began a series of Minsky bindings on this title, each on a copy of the first edition. The spine design is the same, and the cover concept, but the ararngement of type, blood, paint and background varies.
See another copy of It Can't Happen Here in a Minsky binding of black calf.



Questions? click to CONTACT Richard Minsky.