It Can't Happen Here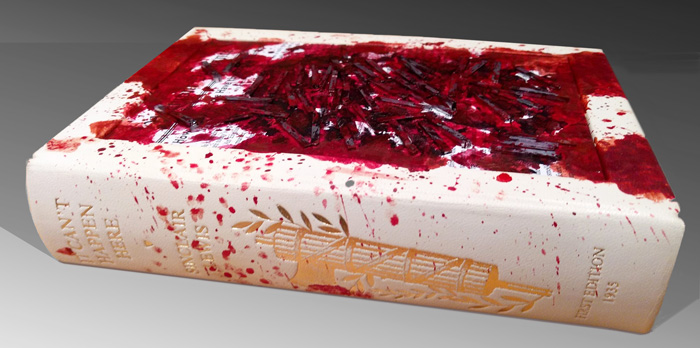 It Can't Happen Here by Sinclair Lewis
Binding by Minsky, 2018
Alum tawed goatskin, gold, panel of 8-point type, acrylic paint, artist's blood on Vermont Vigilance.
First Edition, Doubleday, Doran & Company. Garden City, New York, 1935.
8⅛" x 5¾" x 1⅞"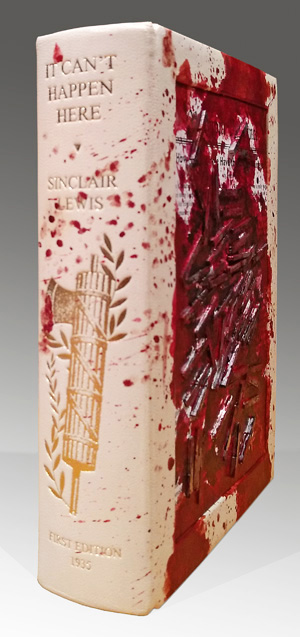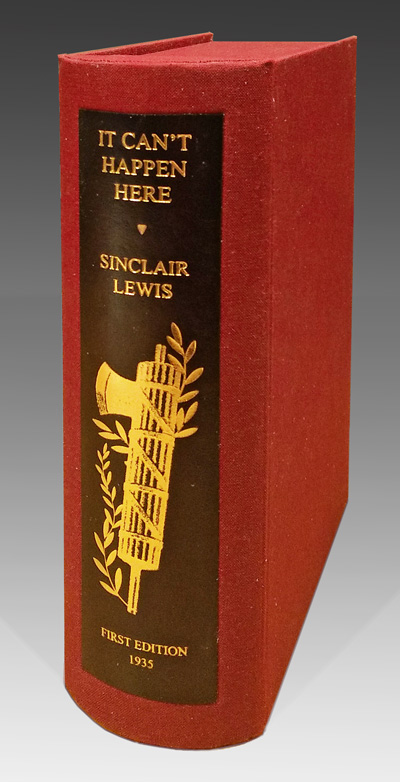 Box for this book.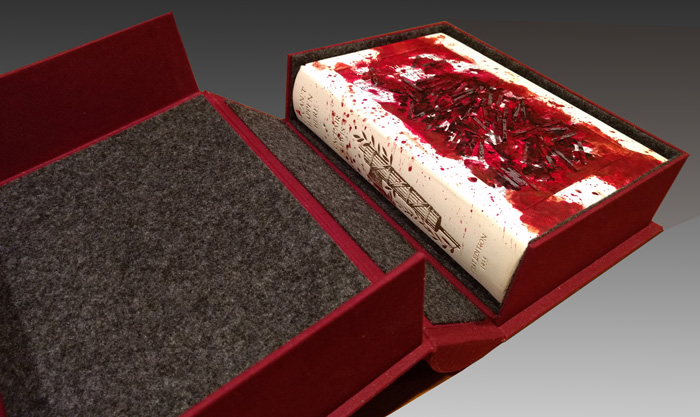 Box, interior.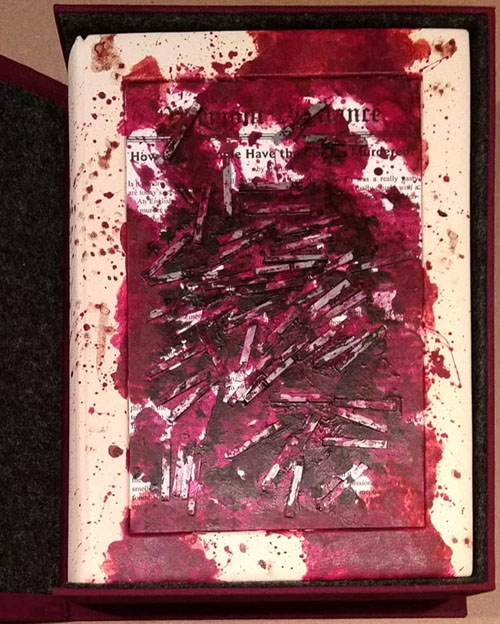 Different lighting changes the appearance as the type reflects at many angles.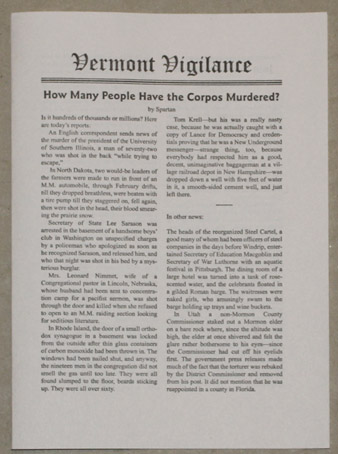 It Can't Happen Here, First Edition, 1935
2018 Minsky binding of alum-tawed goatskin, artist's blood, acrylic paint, lead type, Vermont Vigilance,
in a drop-back box with copies No. 1 of the Newsprint and Superfine editions of Vermont Vigilance.


See another copy of It Can't Happen Here in a Minsky binding of alum-tawed goatskin,
and one in black calf