Richard Minsky received the
American Printing History Association 2018 Laureate Award
Watch the video of the award presentation

Guild of Book Workers 2017 Lifetime Achievement Award
Watch the video of the award presentation

Founder of the Center for Book Arts, Incorporated 1974

Article about CBA in the March, 2023 issue of The Brooklyn Rail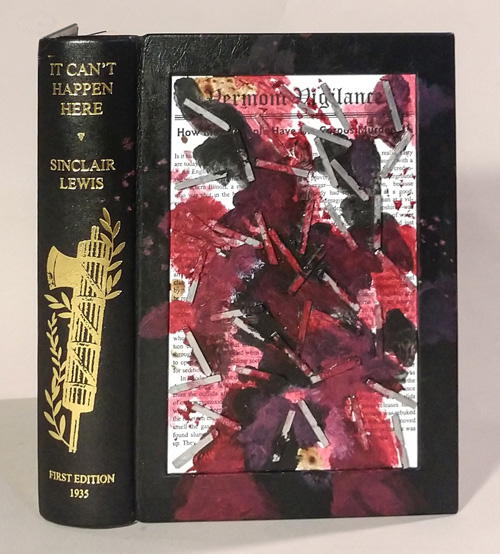 It Can't Happen Here by Sinclair Lewis
Doubleday, Doran & Company. Garden City, New York, 1935. First Edition.
Binding by Minsky, 2023
8⅛" x 5¾" x 1⅞"
Calf, gold, panel of 8-point type, acrylic paint, artist's blood on Vermont Vigilance.
Collection of The Morgan Library & Museum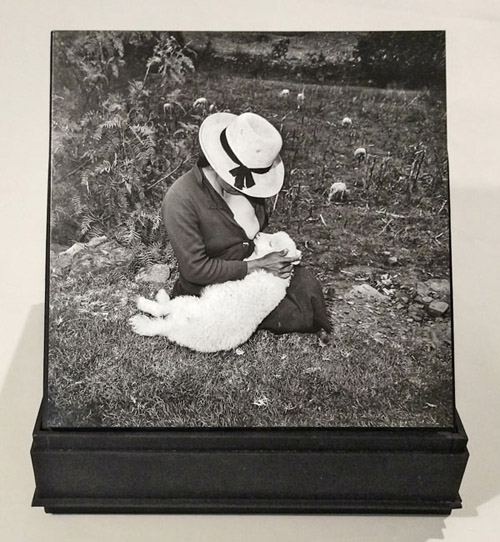 Catalin Valentin's Lamb
photographs and journal entries
by
Rosalind Fox Solomon
Foreword by Richard Minsky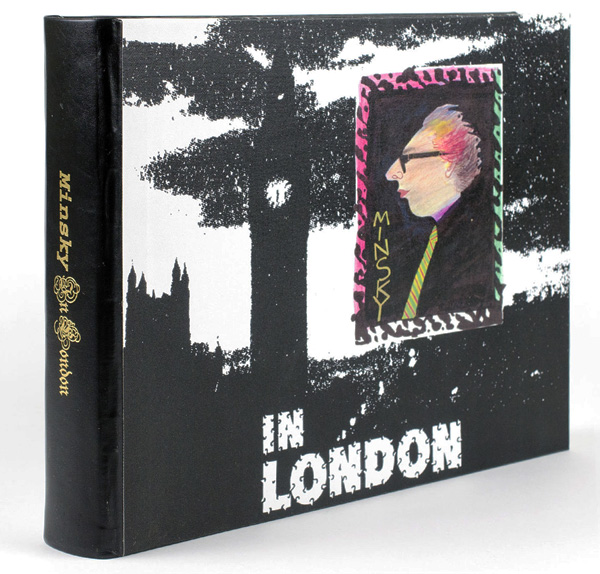 Minsky in London
Edited by Pamela Moore. With 90 photographs by Richard Minsky.
Letterpress on Mohawk Superfine from Monotype and handset type,
with dry mounted photographic prints and 45 rpm record.
64 pages 11" x 14". Gold stamped leather spine, printed cloth on boards.
Cover and title page design by Pat Gorman, cover caricature of Minsky by Gerald Mynott.
Edition of 25 and 5 Artist Proofs. 1980. This is copy AP3. First edition, second state.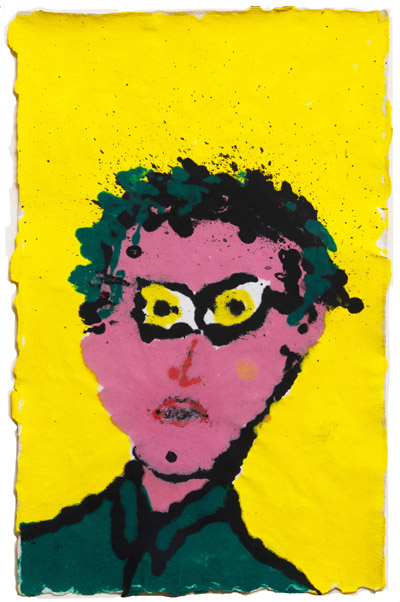 Self Portrait
by Richard Minsky
Limited edition 13x19" print, Epson UltraChrome HG2 inks on Rives BFK, 2021
Adapted from a 1990 paper pulp painting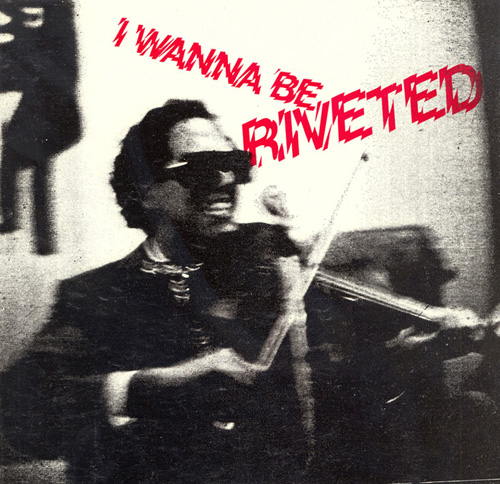 I WANNA BE RIVETED
7" sleeve printed letterpress by Minsky in 1981
Design by Pat Groman, Photo by Peter Seidler
Minsky performing as Old Man Rivet at the Allan Stone Gallery May 5, 1981
Includes a CD of the performance from a tape that was lost for 39 years


Catalog of The Barbara Slate Archive
Photographed and described by Richard Minsky, 2018
Bookcloth, 22K gold title, 12" x 9"
Cover panel: self portrait by Barbara Slate
Read the review in Fine Books & Collections

Rediscovered: Syllabus for Minsky's 1979 course
"Artists Publish Art" at the School of Visual Arts
Yale: 22 short interviews with Richard Minsky
each about a specific object in the Richard Minsky Archive

The Art of American Book Covers
1875-1930
Recipient of the 2011 Worldwide Books Award for Publications
from the Art Libraries Society of North America (ARLIS/NA)
To enter the exhibition of works by Minsky, click one of the sections below.
Each section has several thumbnail images and descriptions of the works. You can click on any image for a page about that work, with larger pictures and details.