In April, 2017 Richard Minsky was Artist-in-Residence at the RIT Cary Graphic Arts Collection. He printed Vermont Vigilance and other works on the same Albion handpress acquired in 1895 by William Morris for his Kelmscott Press to produce the magnificent Works of Geoffrey Chaucer. The press was brought to the USA in 1924 by artist and type designer Frederic W. Goudy. The Minsky residency was arranged by Dr. Steven K. Galbraith, Curator of the Cary Collection, and facilitated by Associate Curator Amelia J Hugill-Fontanel.

Above: The K-G Albion Handpress
M
This unique print was made with a single large wood type M. Two visiting artists assisted with the presswork, Heather R. Buechler, Victor Hammer Fellow at Wells Book Art Center, and David Armes, proprietor of Red Plate Press. It has no defined orientation and can be hung horizontal or vertical.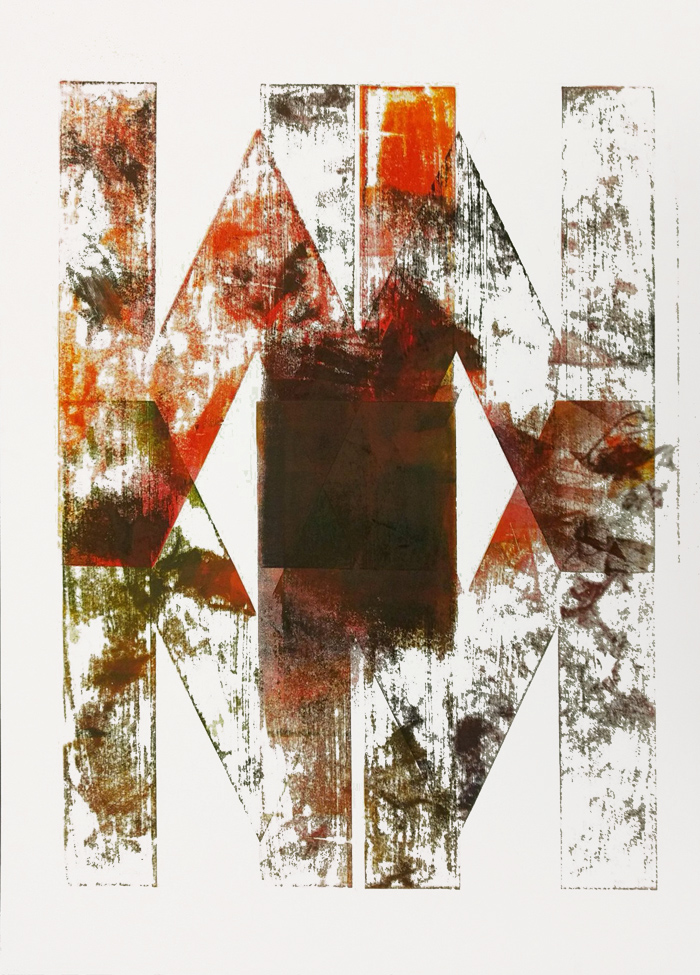 ~
Questions? click to CONTACT Richard Minsky.