Deutsche Post Opens with Sculpture Competition
You can mail postcards of the winning sculptures from SL to RL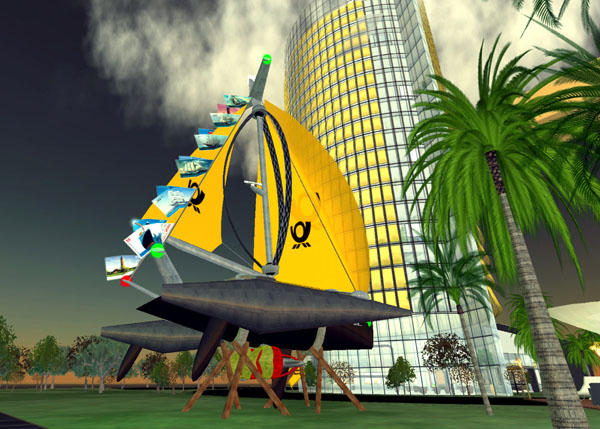 Above: First Prize went to this scripted sailboat by Ales Allan
The Second Life® branch of the German Post Office opened at Post Island this summer with a sculpture competition in which the winners received ownership of land in SL. The theme of the contest was "summer, sun, travel fever." Bjoern Jacob, Second Life project manager for the German post office, said "With the postcard competition we succeeded in addressing the fantasy of the inhabitants to a considerable degree. The creativity and the strength of the submitted contributions inspired us." An independent jury from art and medium experts selected the winners. Beyond the artistic and technical requirement of the work, the jury gave particular attention to the use of animated and interactive functions. ArtWorld Market was one of the jurors.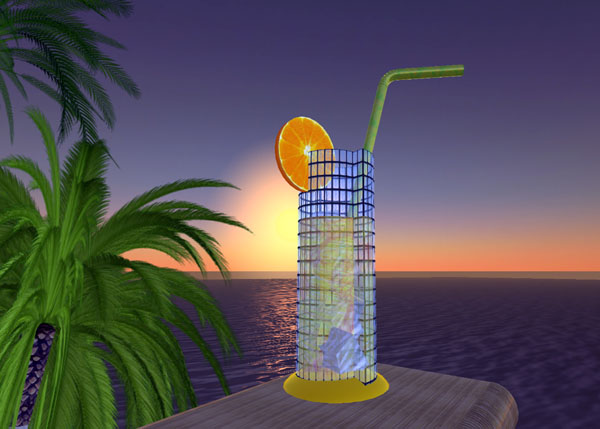 Above: A tropical cocktail by Gepaecknetz Boronski won Second Prize
You can see the sculptures at the Tower on Post Island. They are also featured on the FUNCARD service of the German post office as genuine postcards that you can send from SL into the material world.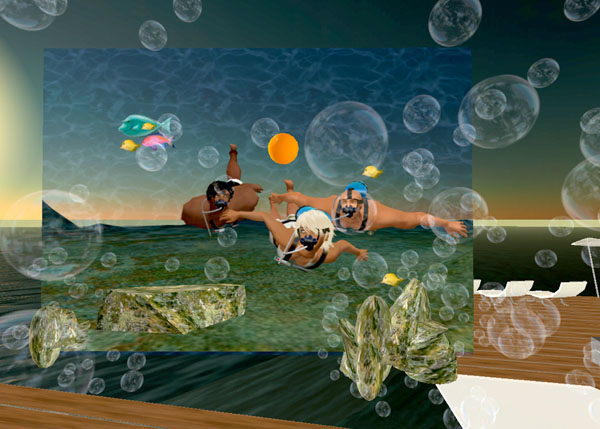 Above: The Third Prize winner by Emo Biedermann has a script that
puts your avatar swimming in the sculpture for a photo opportunity.
You can visit Post Island to see these works and send postcards to the material world.