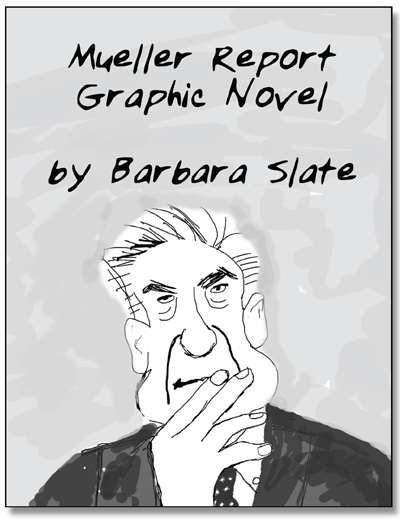 Size: 6.625" x 10.25"
Publisher: Richard Minsky
First edition: comic book format, two volumes,
black and white, paperback
ISBN: 978-0-937258-09-5 Price: $19.95

Projected release: Summer, 2019, in two separate volumes, one in July, the other in September.
To subscribe, click "Add to Cart" and pay with any major credit card or PayPal.
$5.00 shipping will be added at checkout, total for both volumes ($2.50 eash) which will be shipped as each volume is completed, which we expect to be on the above release dates.
This offer is only available to United States addresses due to changes in the postal service rates. We are looking into ways of shipping to other countries.
THE MUELLER REPORT Graphic Novel, 2 volumes,
pre-publication subscription


$19.95
Also by Barbara Slate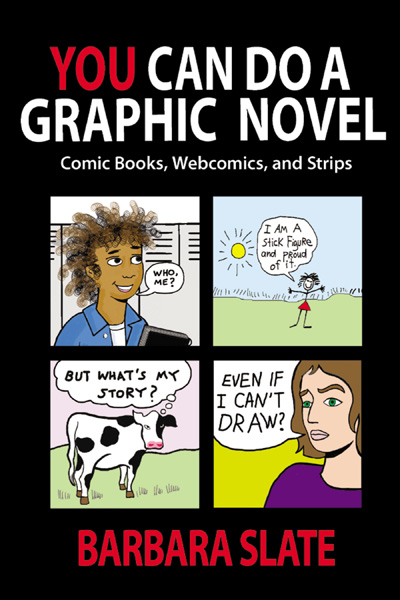 Size: 6" x 9"
Publisher: Richard Minsky
Hardback ISBN: 978-0-937258-08-8 Price: $34.95
Paperback ISBN: 978-0-937258-07-1 Price: $24.95


Teachers: Using it as a textbook?
Discounts available for classroom quantities.
Contact us for details.
Order YOU CAN DO A GRAPHIC NOVEL


Now in preparation for publication Summer 2019
"Absolutely brilliant." "Fantastic work." "Love this!"
"Genius!!!!" "This is amazing."

Comments on Twitter, check them out!

Pre-Publication Subscriptions are now available
for the
MUELLER REPORT
Graphic Novel

by Barbara Slate
For more information about this publication, please go to the main page.
INSTITUTIONAL ORDER FORM
FOR LIBRARIES, MUSEUMS, SCHOOLS

If you have any questions, please use the
contact form
.
This form is only for use by institutions
that rely on purchase orders for acquisitions. If you are using a credit card for your subscription, please use the "Add to Cart" button to the left.
When filling out this form please check your entries for accuracy, particularly your e-mail address. Additional contact information should be entered in the message box.