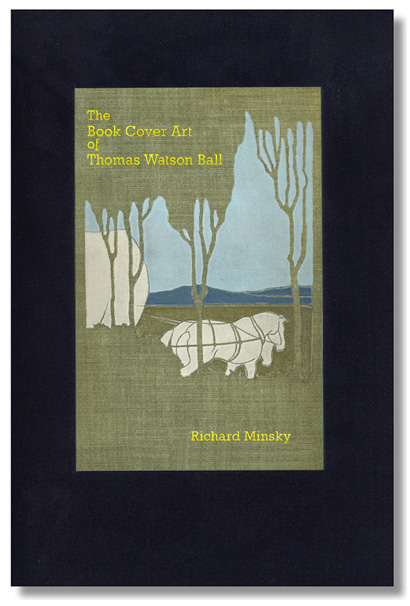 Above: The Limited Edition
"It is a beautifully written and wholly terrific thing. The story of Ball's life and work, both as told in Minsky's words and in his own memoir, is fascinating. It is also a classic tale of a designer struggling to maintain his own aesthetic standards in the cruel world of business."

Ina Saltz
Chair, Art Department
City College of New York
Author, Typography Essentials
88 DIFFERENT BOOK COVER DESIGNS
most of them created between 1897 and 1905
with additional variants: the same design in different colors,
on different titles, or with fragments of the design used on a later edition
(click here to view the gallery installation)
Questions? click to CONTACT Richard Minsky.
Below are a few of T. W. Ball's book covers.
[Ready to order? Scroll down or click here]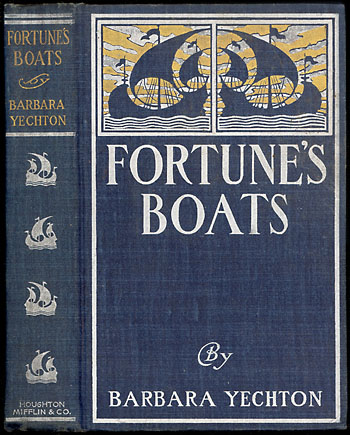 1900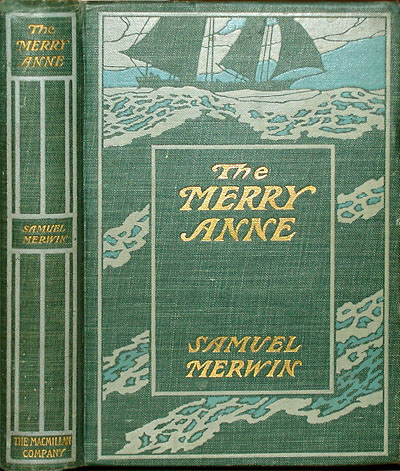 1904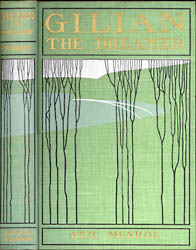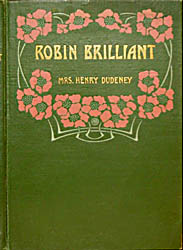 Thomas Watson Ball was a Modernist book cover designer during the period 1897–1905. He was an innovator in abstract landscapes, such as the 1899 cover to the right.
Until his portfolio of covers was discovered in the 1980s his work was unknown to scholars of binding design. He worked in a wide variety of styles and most of his covers are unsigned. The catalog identifies several genres of his work, including decorative symmetrical and floral covers, nautical, landscape, pictorial silhouette and cameos.
Several of the distinct styles he created were emulated by other designers, particularly his use of silhouettes and the application of Impressionist concepts to stamped cloth book covers.
This is the first exhibition devoted exclusively to his book cover art. The catalog essay places the covers in the context of his life and his work as a church decorator with mastery of Gothic painting styles and techniques, as an art director at Harper's 1894–1900, at Colgate 1901–1907, and at Richard Hudnut 1910–1913, and as an American Impressionist painter, particularly of marine and landscape subjects. Excerpts from his previously unpublished memoir bring his story to life.
The catalog is issued in two formats to complement the print editions of American Decorated Publishers' Bindings 1872-1929.
Limited Edition pictured at the top of this page, printed in full color on an Indigo 5000 digital offset press with the same text as the Deluxe Edition, but in the slightly smaller 12" x 9" format, in a flexible cloth cover with a gold-stamped panel adapted from a T. W. Ball design, an archival inkjet printed dust wrapper, and polyester protective overwrap. Each copy is hand bound on order. Please allow 4–6 weeks for delivery. Edition of 100 signed and numbered copies.

Price: $450.00

LIMITED EDITION
The Book Cover Art of
Thomas Watson Ball

$450.00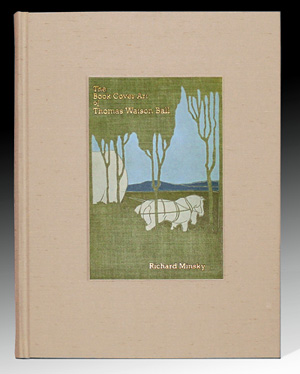 Deluxe Edition limited to 25 signed and numbered copies with color photos of all books in the exhibition, printed in archival high resolution inkjet, in a hardbound cloth binding by Richard Minsky, based on a T. W. Ball cover design, as pictured to the right. It is in the 13" x 9.5" format. Each copy is hand bound on order. Please allow 4–6 weeks for delivery

Price:$900.00
DELUXE EDITION
The Book Cover Art of
Thomas Watson Ball

$900.00
If you wish to pay by check, please use the order form below.
~
Questions? click to CONTACT Richard Minsky.
click the View Cart button below to view your order or to continue checkout
International Orders:
The only method of international shipping available through the online ordering system is Express Mail International, which provides tracking and signature confirmation. If you have your own shipping account or other preferred carrier, use the form below and specify the shipping instructions in the Comments area. You can also pay by credit card with that option, and an electronic invoice will be sent to you.
To pay by check or institutional purchase order, or for special requests:
To pay by mail with a check or submit an institutional purchase order, please reserve your books or CD's online with the order form below, or by phone. If you prefer to use a credit or debit card, you can pay online using the secure ordering system by clicking on "add to cart" above for the items you choose. Please read the Terms.
You do not need to be a PayPal member to use the shopping cart. It accepts VISA, AMEX, MC and Discover cards, and is a secure merchant service operated by PayPal. If you are a PayPal member, it will also accept a transfer from your PayPal account.
To provide shipping information that includes charging it to your own account, please use the "comments" section of the form below and specify the carrier (UPS, FedEx, DHL) and account number.
If you have any questions, or wish to order by phone, please call (516) 729-9227, or use the contact form.

When filling out this form please check your entries for accuracy, particularly your e-mail address. Additional contact information should be entered in the message box..
Please note: Reservations will be held at the current price for ten days from your confirmation e-mail (Invoice) date pending receipt of payment from individuals. Approved institutions: subscriptions are held at the current price for 30 days pending receipt of payment.
Terms:

1. All items must be prepaid on new accounts. Institutions (libraries, accredited schools, museums) may use purchase orders subject to terms. Please inquire.
2. The form above or telephone may be used to reserve your order pending timely receipt of your remittance.
3. New York residents must include applicable sales tax. Dealers and Exempt Organizations must include properly completed resale or EO certificate.
4. Shipping and handling will be added to orders not picked up in the gallery.
5. You are welcome to visit the Gallery by appointment in Hudson, NY.