Selecting the most influential pieces that changed the way artists make books, and some of the least known masterworks from private collections, this volume presents the first comprehensive examination of a half century of Minsky's works. A foreword by curator and historian Betty Bright complements a first person narrative by Richard. He discusses the influences that shaped his life in art from early childhood onward. He also reveals key elements of his theoretical methodology that shaped the "material meets metaphor" works for which he is best known, as well as the principles of decorative art that inspired his integration of Constructivist and Art Deco strategies with Abstract Expressionist principles.

The Book Art of Richard Minsky is a beautifully printed and embossed hardcover
filled with gorgeous color reproductions.

Published by George Braziller, Inc.

ISBN 10: 0807616060
ISBN 13: 9780807616062
101/2" x 81/4" full color hardcover, 136 pages
Publication November 4, 2011.

If you want the regular $34.95 trade edition [not signed, without the slipcase and limited edition print]
you can order it now at a discount at amazon.com.





The Limited Slipcase Edition
The slipcase can be shelved with the book spine facing out or in, with the title stamped on the spine of the slipcase (left). Each copy of the book in the slipcase edition is sleeved in a clear archival polyester dust jacket (right), is signed by Minsky on the half-title page, and on a limitation certificate affixed to the rear endpaper.
Each copy of the Slipcase Edition is accompanied by a signed and numbered print, Essential Liberty (below), printed on 25½" wide Rives BFK paper.
The Slipcase Edition is limited to 150 signed and numbered copies.
Price: $195.00.
Click the "Add to Cart" button to place your order by credit card. If you would like to pay by check or by institutional purchase order, click here.
The Book Art of Richard Minsky
Limited Slipcase Edition
$195.00
The shopping cart accepts VISA, AMEX, MC and Discover cards, and is a secure merchant service operated by PayPal. If you are a PayPal member, it will also accept a transfer from your PayPal account. You do not have to be a PayPal member to use the shopping cart.
To pay by mail with a check or submit an institutional purchase order, please reserve online or by phone with the order form below. If you prefer to pay online, use the secure ordering system by clicking on "add to cart" above for the items you choose.
If you have any questions, or wish to order by phone, please call (516) 729-9227, or use the contact form.

This form is for the Limited Slipcase Edition
for the regular trade edition, order from your regular supplier, local bookstore, or
order from amazon.com
When filling out this form please check your entries for accuracy, particularly your e-mail address. Additional contact information should be entered in the message box.
Please note: Reservations will be held for ten days from your confirmation e-mail (Invoice) date pending receipt of payment from individuals. Approved institutions may use a purchase order with 30 days net.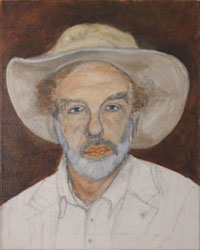 About the Artist
Richard Minsky is widely acclaimed as a pioneering book artist whose work is collected internationally by major museums and libraries. He is the recipient of numerous awards, including a Pollock-Krasner Foundation grant and the prestigious US/UK Bicentennial Fellowship, awarded by the National Endowment for the Arts and The British Council.
In 2010 Yale University, the repository of The Richard Minsky Archive, mounted an exhibition of fifty years of Minsky's work.
Richard is the Founder of the Center for Book Arts (1974), which has mounted over 200 exhibitions during the past 35 years, and currently offers 100 classes and workshops. He has lectured at many institutions, including Brown University, The London College of Printing, Washington University, and The Wizard Academy.
He has published two limited edition volumes on American Decorated Publishers' Bindings, 1872-1929, which are in the collections of The Metropolitan Museum of Art, The Morgan Library, and other great institutions, and is the author of The Art of American Book Covers 1875-1920, published by George Braziller in 2010.
For an extensive list of his activities, click here, or go to the site map. For a chronological catalog of the works you can view on this website, click here.