Filthy Pictures Bridge Two Lives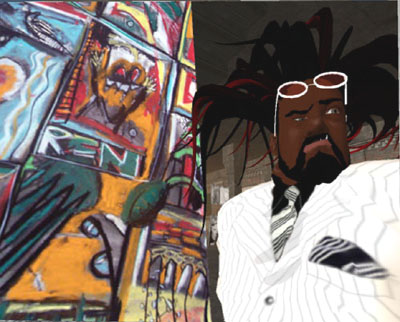 Above: Filthy Fluno, Self Portrait, 2006
Filthy Fluno takes the lead in interweaving the worlds of paper and electrons. His well formatted Second Life limited editions present works on prims that are also for sale as pastel and charcoal drawings on paper. He ships the original art worldwide. The new owners can have the work on the wall of their home or office, and also in their Second Life dwelling.
Filthy also has made videos of his process, which involves multiple layering of images. Click the image below to see several of the phases it went through.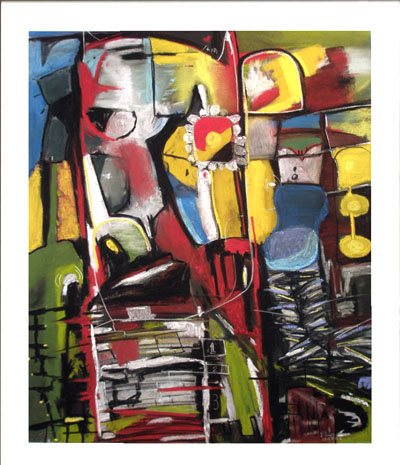 Above: Voices for the Voiceless

Filthy Fluno is Jeffrey Lipsky, and you can see many of his artworks on his website.
He has organized and manages an artists' island in Second Life named Artropolis.