Artist Avatars
In Second Life each character is a work of art.
Photographs by ArtWorld Market
You exist as an Avatar, and this can look like almost anything—human, animal, or sculptural.
========
Sabine Stonebender
at Juria Yoshikawa's instant sandbox show April 18, 2007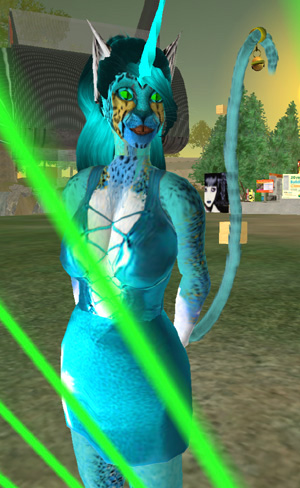 Adam Ramona
at Daruma Picnic's studio, April 24, 2007
Daruma Picnic
at his studio, April 24, 2007
Adam Ramona and ArtWorld Market
at Daruma Picnic's studio, April 24, 2007
ArtWorld is wearing an avatar created by Nebulosus Severine
for her Cult[ure] of Television installation at the AHO Museum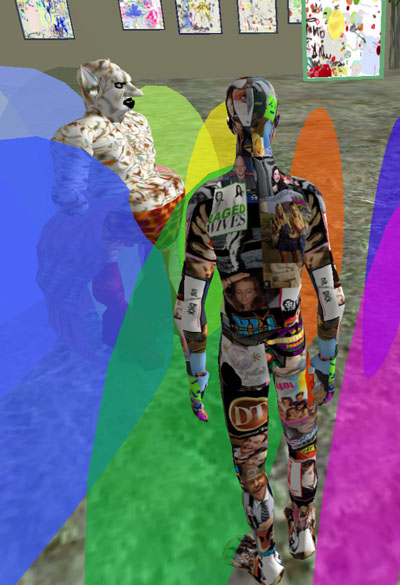 Nethermind Bliss
at a Bliss Gardens concert February 23, 2007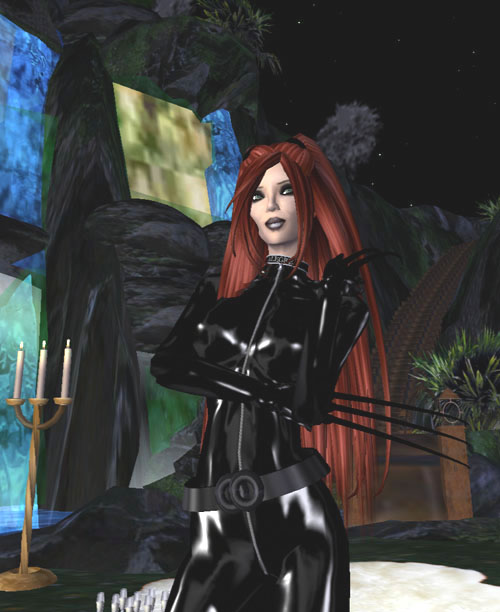 DAK Amat
in Artropolis, March 7, 2007
DAK is a painter from Toulouse, France.
The miniature carousel on his head rotates.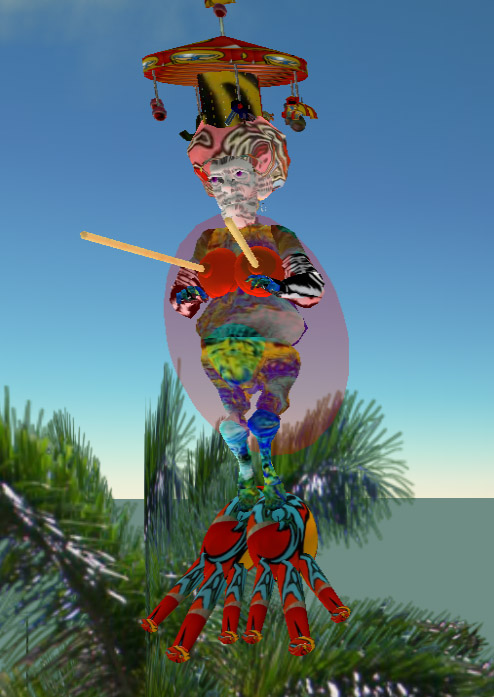 ========
Komuso Tokugawa
Blues performer extraordinaire, left, at the ArtWorld outpost in Artropolis
Komuso, usually seen in red, here in his white outfit. He lives in Japan.
Center is artist Filthy Fluno, right is our editor ArtWorld Market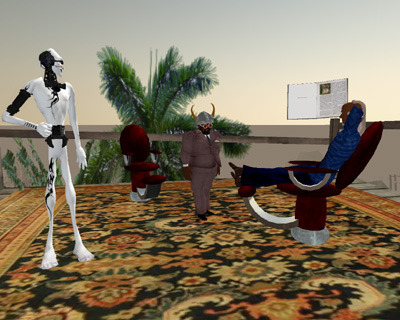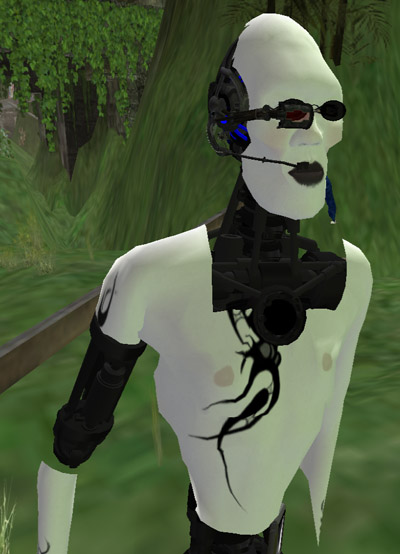 Below: Komuso's Cyborg head has a circuit board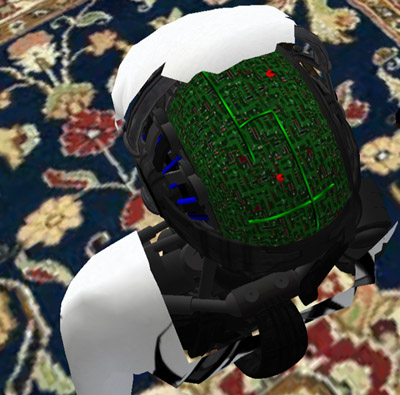 Artworld Market and Komuso Tokugawa
below, riding Bathsheba Dorn's Fred the Flying Ammonite over Artropolis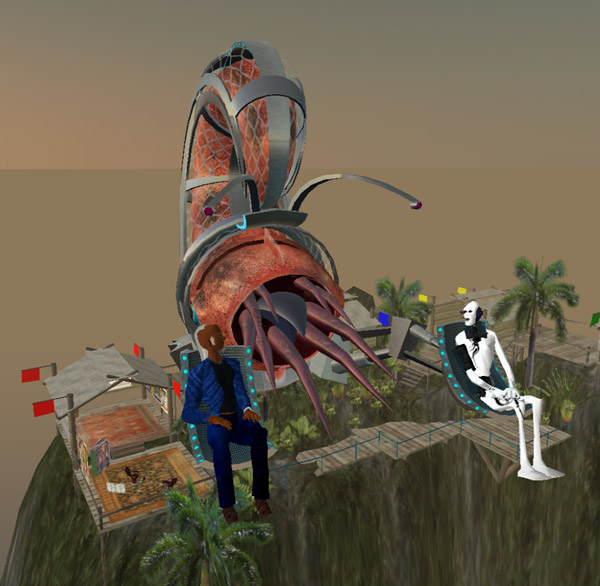 ========
In Kenzo
organizer of the huge NMConnect event that occupied five sims in February 11-13, 2007.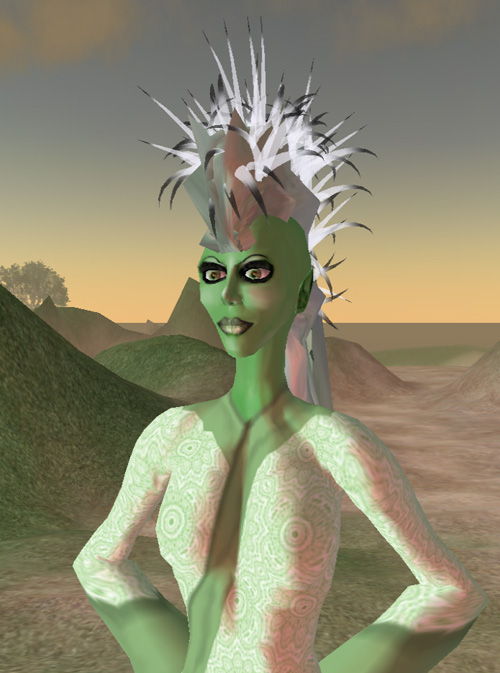 Below, In Kenzo at the NMConnect marathon concert of AldoManutio Abruzzo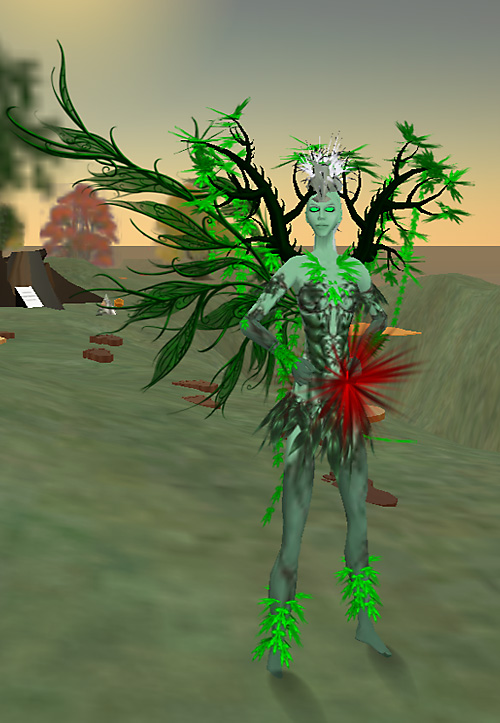 ========
Maxim Deharo and Esch Snoats
at the opening of Artropolis, February 11. 2007
Esch, left, was the lead builder.
Maxim, a Second Life real estate developer, also owns the neighboring island, City of Fortune.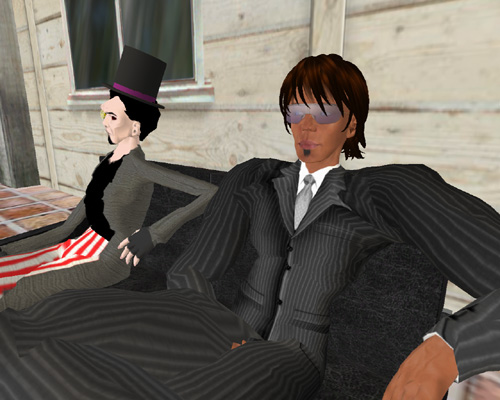 ========
Bathsheba Dorn
at Oyster Bay Sculpture Court, floating in front of
Starax Statosky's Devil and Angel, which was lent to the exhibtiion by Ansel Gasparini.
click here to see Bathsheba's SL work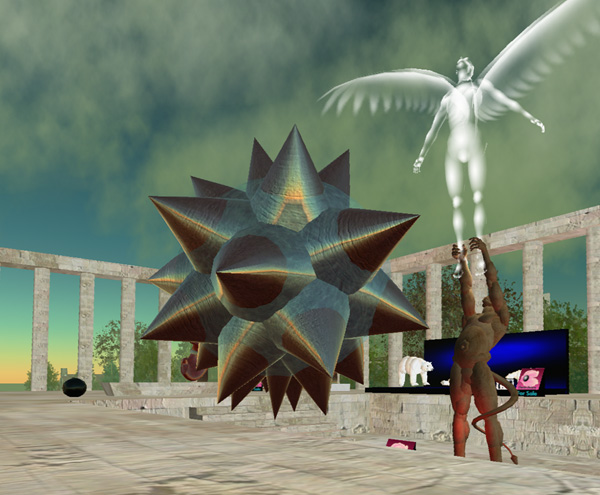 Above: This Bathsheba Dorn avatar looks like a geometric sculpture.
Below: The avatar's "skin" partially reflects the light.
At different times of day it creates remarkable color effects.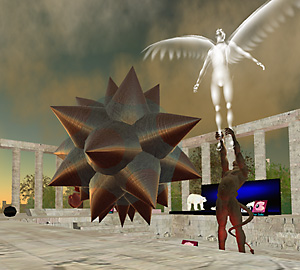 ========
Dancoyote Antonelli
Standing in front of Coda by Filthy Fluno
at the our Saloon
January 25, 2007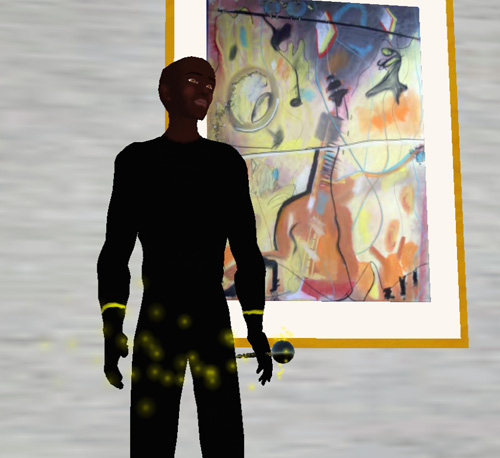 ========
IanLee Patton
at our Saloon
January 25, 2007
========
Nebulosus Severine
at the Art Gallery Owners Group meeting
January 13, 2007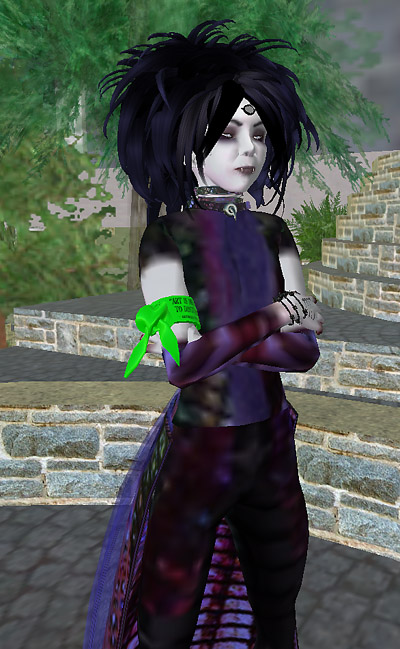 ========
ArtWorld Market
our Managing Editor, at a Jaynine Scarborough concert, February, 2007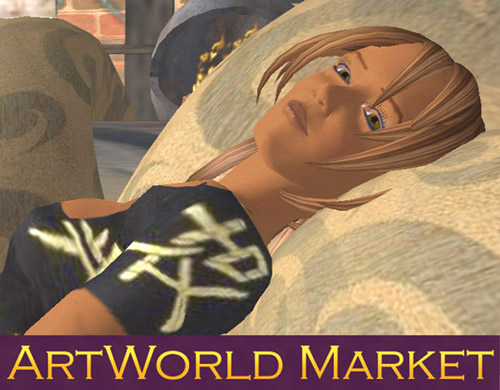 ========
Farfletched Ixchel
at Julian Vesta's live concert at Bliss Gardens
January 4, 2007