Democracy in Chains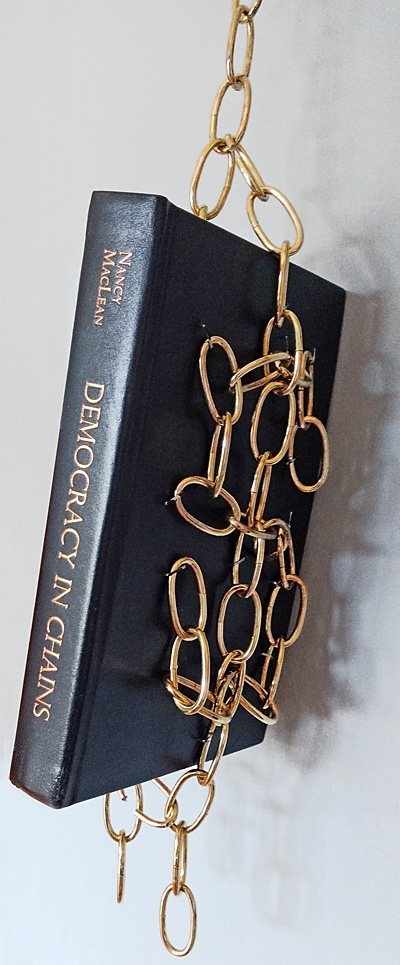 Democracy in Chains
The Deep History of the Radical Right's Stealth Plan for America
by Nancy MacLean
Viking, 2017; Bound by Minsky, 2019
9" x 6" x 4" + chain
Black calf with 22K gold title on spine, brass chain on covers.
Made to hang from a wall bracket or stand.
The chain is attached somewhat loosely so it can be jumbled or defined into a dollar sign. This relates to the book's subtitle. The edges of the book are 24K gold leaf over Armenian Bole. The staples are stainless steel.

The success of the radical right is based on deception, not on showing voters the shackles. That's why what appears to be a pile of decorative chain turns into a symbol of wealth.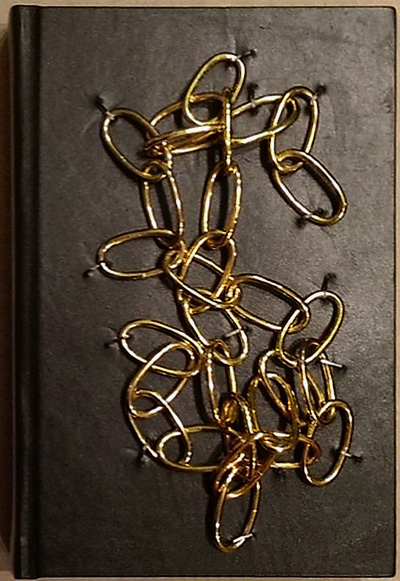 The staples are also intentional, along with their reference to punk aesthetics of the 1970s and early 1980s, which is when the plan described in this book developed. Is/was punk an alternative, a counterforce, or part of the problem? John Lydon (aka "Johnny Rotten" of the Sex Pistols) became a US citizen in 2013, supports Brexit and Donald Trump, whom he described as a "political Sex Pistol."

This is a style of chain that was used for bookbindings in chained libraries during the 16th to 18th centuries. https://goo.gl/images/7kp2j9

See also:
https://goo.gl/images/xR1tjX
https://www.herefordcathedral.org/chained-library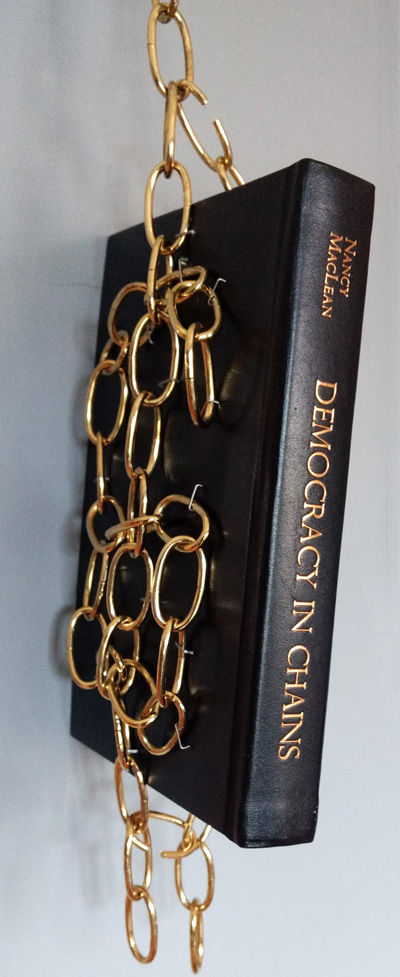 The book's description
includes: "An explosive exposé of the man who devoted his career to shackling democracy -- and succeeded. Libertarian billionaires are using their wealth to drastically curtail the US democratic process, disempowering ordinary citizens whilst entrenching the influence of corporations as never before. In Democracy in Chains, award-winning historian Nancy MacLean reveals how the ideas of Nobel-Prize winning political economist James McGill Buchanan have been used to undermine the power of voters in a country whose Constitution is founded on the principle 'We the people'. Now, with Mike Pence as Vice President, this chilling movement has a loyalist in the White House, as well supporters in the House, the Senate, a majority of state governments, and the courts. Democracy in Chains is a timely and important book, which should be read by anybody interested in the future of democracy."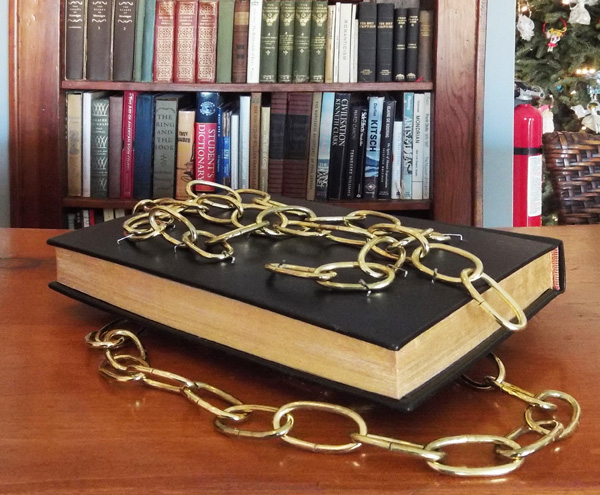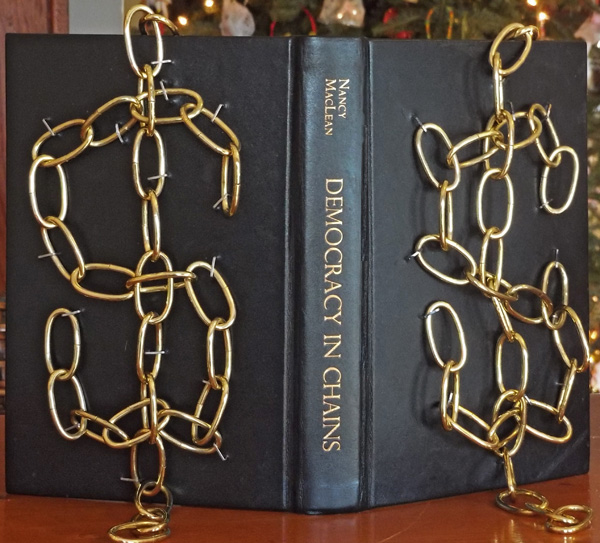 See It Can't Happen Here in a Minsky binding of alum-tawed goatskin,
and one in black calf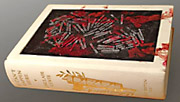 To continue the exhibition, click one of the sections or a button.
Each section has several thumbnail images and descriptions of the works. You can click on any image for a page about that work, with larger pictures and details.