Studies in Pink and Gold
24 matte lacquered prints by Richard Minsky
hand tooled with 22K gold, 10" x 11½", in a pop-up display box
2020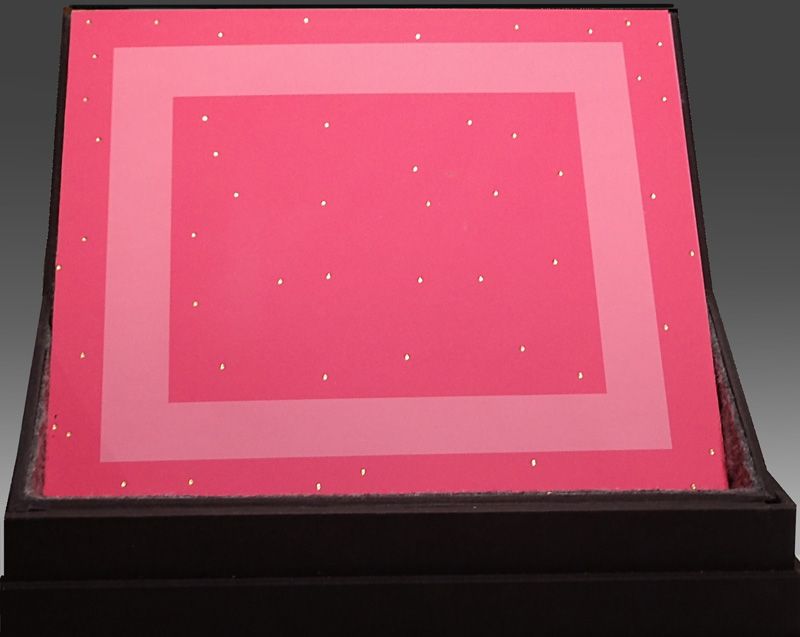 My patented box automatically raises the display easel when the cover is opened. The archival pigment inkjet studies are lacquered and mounted back to back on binders' board before the gold is added. The suite has 24 studies on 12 panels, including a title page. They are made to be handled. The gold is tooled at different angles to create shifting patterns as the viewing angle changes. The angle of the easel is adjustable. The colors of pink change with different light sources.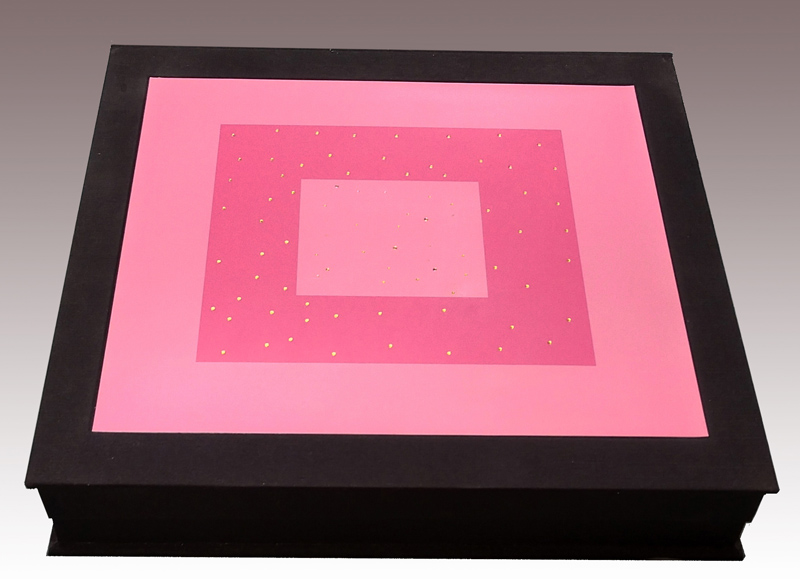 The box top has a recessed lacquered panel rubbed to an eggshell finish.
The studies within the box are rubbed with felt to a soft matte finish.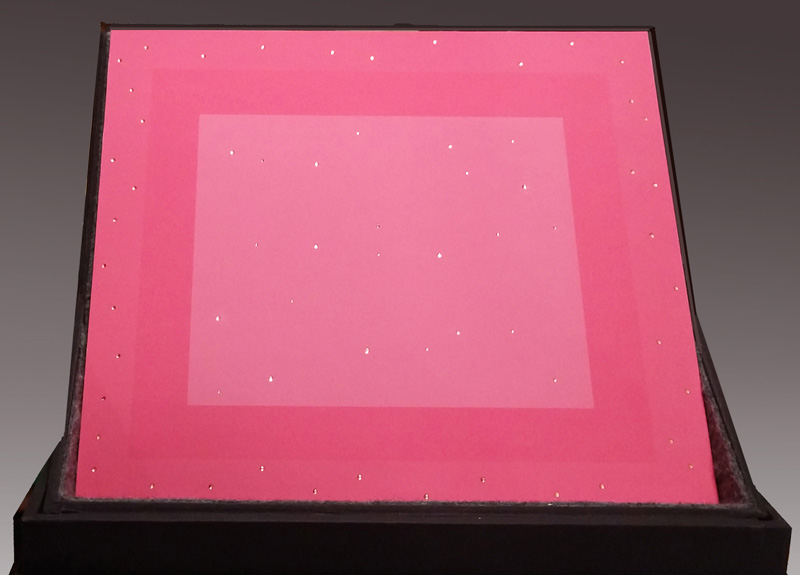 I've been working with color fields and gold dots since the early 1970s, including bookbindings, paintings, and prints.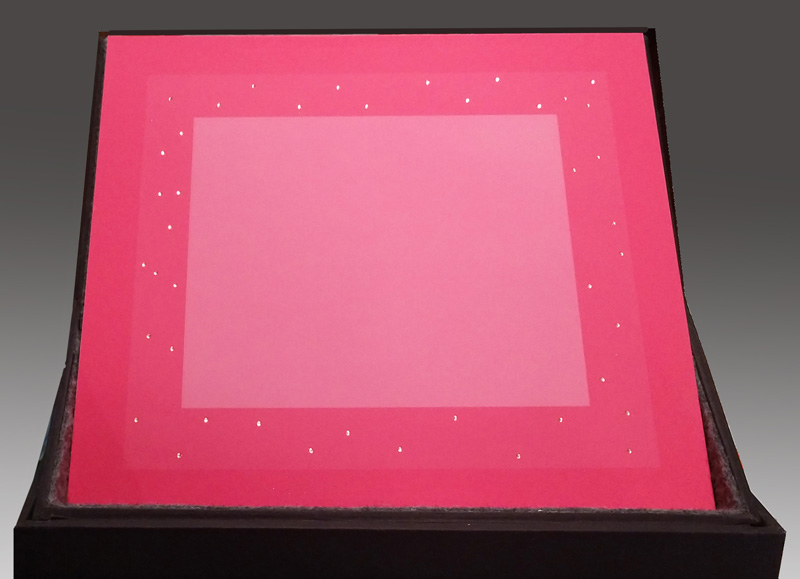 Viewing each study, it does not appear static, but keeps the eye and mind moving, the attention shifting, the apparent relative depth of the layers changing. As the light or viewing angle varies, other transformations take place. At some angles all the gold shines, at others patterns emerge with bright and dark gold. This affects the illusion. They are individual panels because some compel the viewer to pick them up and turn them.
Each study elicits a different emotional, spiritual, or mental response. For example, they may create a feeling of excitement, wonder, or calm. Some are hypnotic.