Bar Mitzvah Guest Book

Binding by Minsky 2004
10½" x 9¼"
Russell's Oasis Nigerian goatskin
Recessed panel: 8" x 7" lacquered inkjet print on Hahnemuhle Photo rag paper.
The image is a Photoshop rendering of the Ark in the Sanctuary of the Temple where the Bar Mitzvah takes place. The Torah that the 13 year old boy reads from is housed in this Ark. Seven digital photographs taken by Minsky were used to create the image.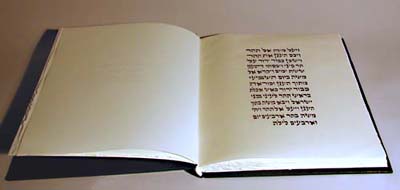 The pages are Fabriano Roma paper. Following the title page is a leaf of calfskin parchment with the Torah section printed by inkjet.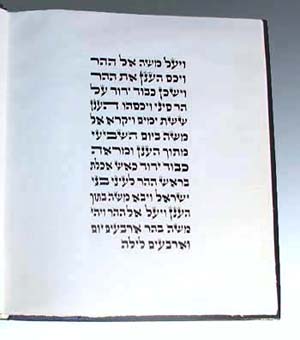 The book is hand sewn with linen thread on three linen tapes, with laced-in boards. The headband is hand sewn of linen thread over a core of vellum laminated to alum-tawed goatskin.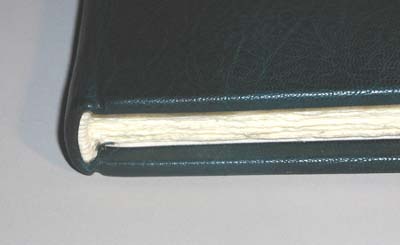 The endpapers are French marbled. Below, detail of the inside back cover showing binder's label.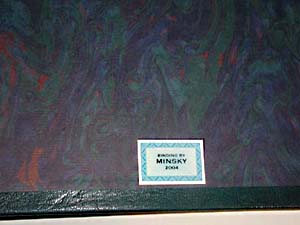 Click here to see more guest books and blank books.
---
To continue the exhibition, click one of the sections or a button