In 1977 Minsky began teaching Book Art at the School of Visual Arts in New York City.
Here is the syllabus for the first seven weeks of segment 4, Artists Publish Art, taught in the fall semester of 1979.
This document was rediscovered in 2016 in the
Richard Minsky Archive
at Yale.
Scroll down to see another found document, the final exam for the bookbinding segment, fall 1977.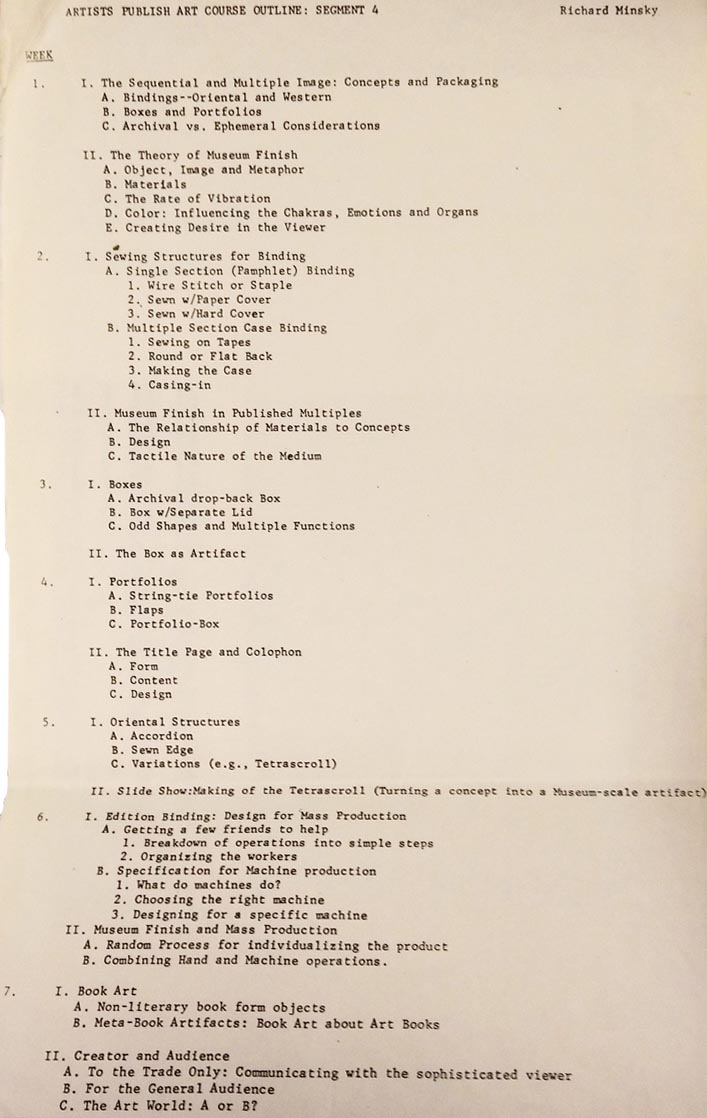 Below: The final exam for the Bookbinding segment of the SVA Book Art program, fall, 1977.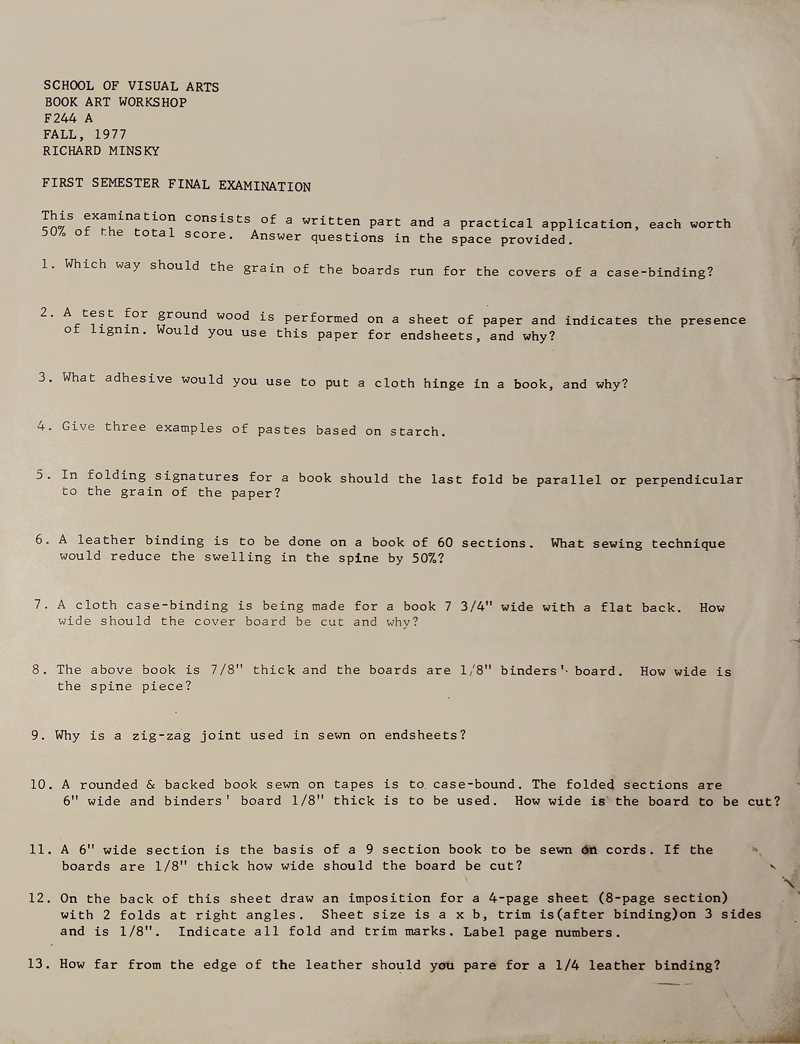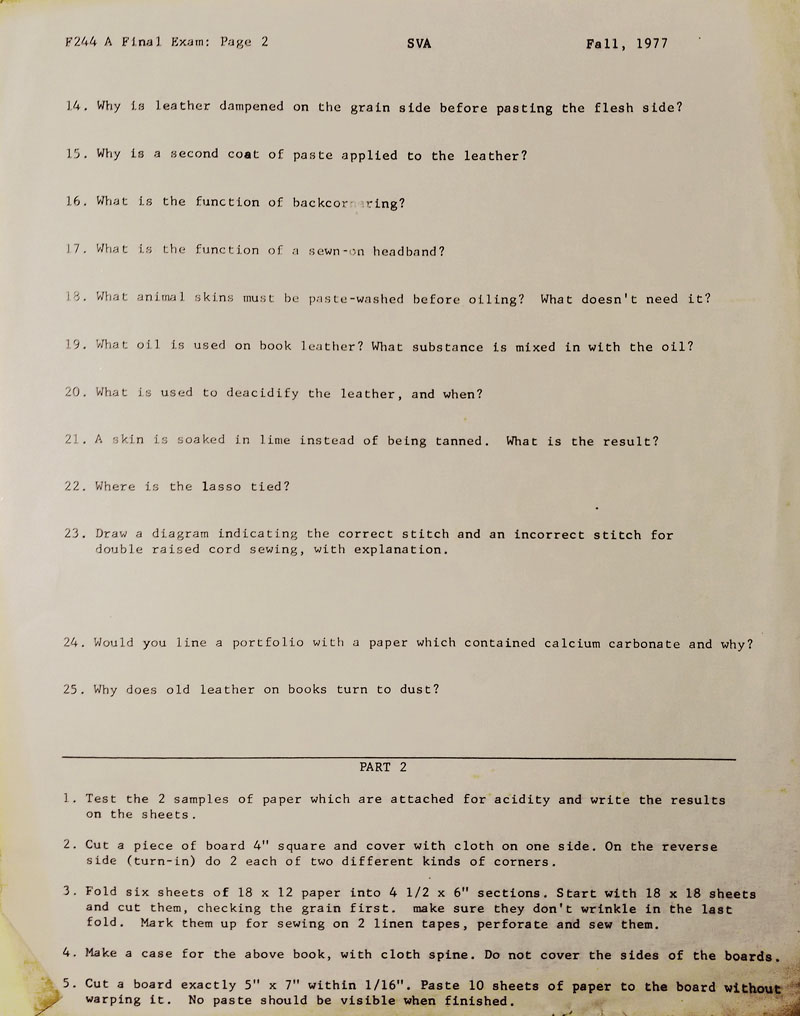 ---
To continue the exhibition, click one of the sections or a button
Each section has several thumbnail images and descriptions of the works. You can click on any image for a page about that work, with larger pictures and details.