Wedding Guest Book
Binding by Minsky1987
Cream Hewit calf, recessed 6: x 9" panel by Minsky, lacquered acrylic on Rives BFK
Onlay border, acrylic on paper
This wedding guest book has 37 pencil and watercolor borders.
Each one is different, representing a different species of wood
or fantasy wood.
Pencil lines are also ruled on each page.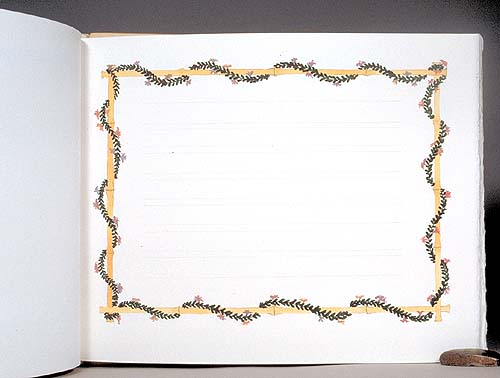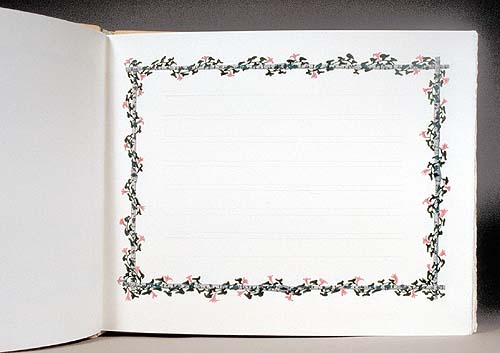 Click here to see more guest books and blank books.
---
To continue the exhibition, click one of the sections or a button