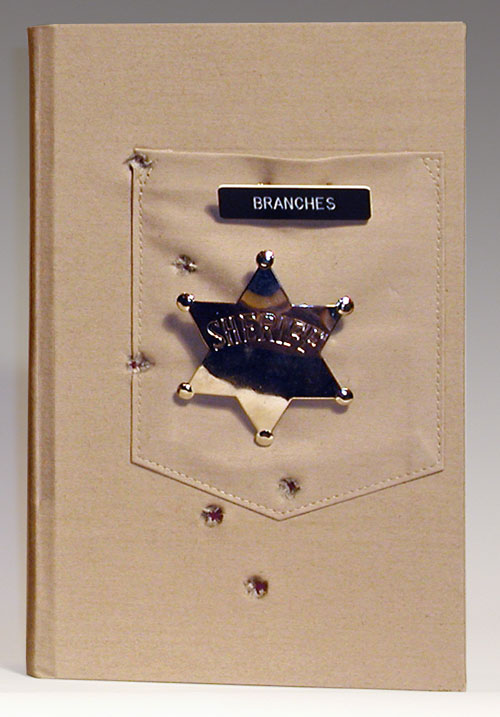 BRANCHES
by Mitch Cullin

illustrated by Ryuzo Kikushima
A novel length poem, written in the first person, this is the story of a Texas Sheriff who is judge, jury and executioner.

Each copy is slightly different, as the location and number of bullet holes varies.

Each copy of the book has 9mm bullet holes shot through the cover, a Sheriff badge, and the title affixed as a name badge. Every shot was fired by Minsky. Each copy of the book is slightly different. This special limited edition of the first edition of Branches includes color prints of the 16 illustrations, tipped in over the black and white reproductions in the book. The binding is limited to one hundred numbered copies and five artists' proofs. The edition was completed in the year 2000.

An additional 25 copies are bound in a deluxe boxed version as the Fifth Amendment of The Bill of Rights limited edition set. Those copies are not available individually.



A small town West Texas sheriff is the antihero of Cullinís quietly chilling short novel-in-verse. Cullin is adept at blending the affable and the sinister. Sheriff Branches remains a remarkably sympathetic character; the ballad-like strains of his narration counteracting the grisliness of his actions.
Publishers Weekly
A hybrid of Stephen King and Jim Thompson.
Booklist
BRANCHES is a novel at once cautionary and starkly provocative, set in the "gnarled hide of West Texas," near the end of the 20th century. Sheriff Branches finds himself returning to his childhood home; revisiting his bleak childhood while contemplating a series of mysterious dog poisonings in his small community. In discovering the painful truth behind the crimes, he must also delve into his own violent past. As both a boy and a man, Branches embodies the very arbitrary nature of Justice; he roams through a grim landscape where nothing is as it appears, taking the reader headlong toward an unsettling, horrific resolution.
Below: images from BRANCHES by Ryuzo Kikushima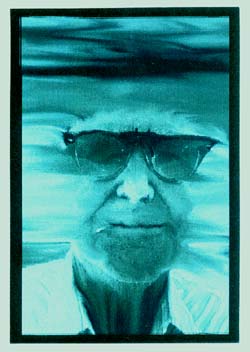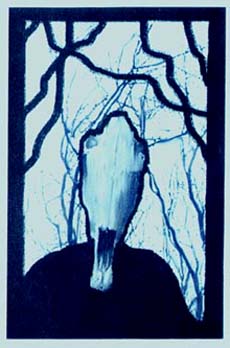 ---
CONTACT
To continue the exhibition, click one of the sections or a button
Section A Bindings 1968-79
Section B Bindings 1979-85
Section C Bindings 1986-88
Section D Sculptural Bookworks from 1988
Section E Bindings 1988-94
Section F Painted Car, Watercolor studies, Bindings
Section G Sculptural bookworks 1988, 1994
Minsky's Resume and Bibliography
---







©2000 Richard Minsky